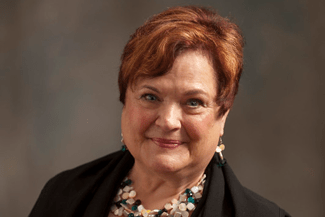 A perplexing question for Dr. Patricia Alexander, Distinguished University Professor in the Department of Human Development and Quantitative Methodology, and head of the Disciplined Reading and Learning Research Lab at the University of Maryland, concerns finding a balanced, pragmatic approach to the challenges and barriers facing open access.
As a researcher, editor, and editorial board member to more than 12 journals, Alexander understands both the benefits of open access to researchers and readers and the actual costs of the publishing industry. It is her experience on both sides of the argument that leads her to believe a carefully considered approach to the questions raised by the open access movement is needed.
Take open science guidelines, which have since been adopted by many leading research organizations and professional associations for their publications. These guidelines include practices termed pre-registered studies and registered reports.
Pre-registered studies are summaries of what researchers intend to do: their research questions, methods and materials, data-analysis plans, and hypothesized outcomes. This summary is submitted to an open science repository and serves as evidence that the researchers carried out their research as they had specified.
Guidelines that require registered reports are less frequently applied. For registered reports, authors submit a more detailed description of their planned study. This registered report undergoes the same peer review as manuscripts, though without reportable results or conclusions. If that registered report is judged to be important and of high quality based on the journal standards, it will be published in the journal once the study and manuscript are complete—regardless of whether any significant outcomes result.
Many researchers appreciate that open science guidelines, pre-registered studies, and registered reports provide a greater degree of transparency in research processes. However, while helpful in providing greater transparency, Alexander has concerns over what she terms the "policing" function of the guidelines.
"Open science guidelines came into existence, in part, to ensure that researchers are not only transparent in their work but also are not employing unethical practices, such as rethinking their analyses in order to secure more favorable outcomes," says Alexander. "I do not find this function of open science to be appealing in any way. The vast majority of researchers are ethical in designing and conducting their investigations, and I am unconvinced that one can ensure ethical research practices in those very few who are not."
These concerns, however, do not outweigh her concerns about the cost to access research. For institutions like UMD, the fees to acquire journals can be exorbitant. Large publication houses like Elsevier and Springer own professional journals running the gamut from medicine to engineering to political science and architecture. These publishers are paid for every article in the journals one way or another—whether by institutional subscriptions, organizational dues, user payments, or by the researchers themselves through open access fees. Funding agencies and the researchers' home institutions can help defray those costs, but the fiscal responsibility often falls on the researchers—and these fees are often thousands of dollars. Open access can reduce both the institutional and individual costs while providing greater access to the research and knowledge held by scholars.
On top of that, "Open access most benefits the readers. Open access gives them the chance to read publications that otherwise would not be available to them." As for researchers, "Open access can increase the visibility of their work, since the work is available to a wider readership."
With this in mind, Alexander believes that with a balanced and considered approach to the issue, real change can happen.